Learn to design Motion Graphics your audience loves.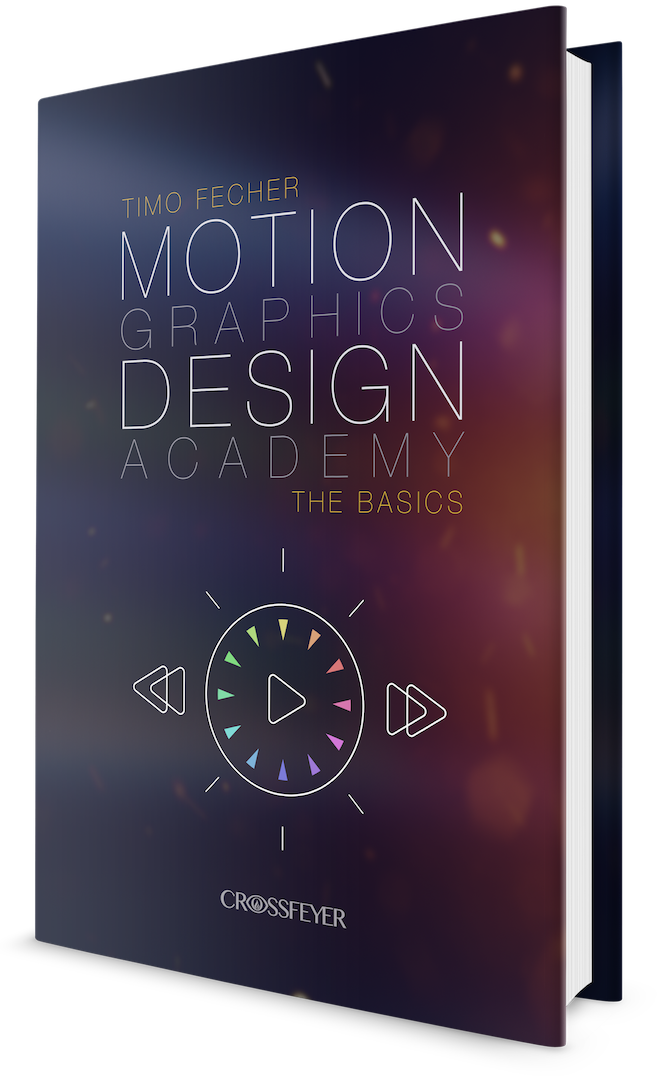 You're an artist? A storyteller? A filmmaker?
You love graphic design and want to learn the high art of animation?
Our Motion Graphics book is an in-depth look at the production of impressive animations. It includes descriptions of a complex design process from classical static design theory to modern animation techniques. With the combination of professional knowledge and appealing storytelling you'll be able to improve your artistic skills and to impress your clients and audience!
Start now!
---
What the Motion Graphics Book will teach you
---
Classical Design Theory
is the essential foundation of every great design and the basis of your skill set.
Modern Workflows
help you organize your design process and support your creative ideas and visions.
Animation Principles
and precise timing control your movements and set your static design in motion.
Entertaining Storytelling
is what makes your audience interested in your art and the message of your animation.
Post-Processing
adds the final touch to your motion graphics and underlines the intention of a creative work.
Sustainable Techniques
are more important than ever in a world where software and plug-ins are changing constantly.
Follow a design process
---
Connector.

Preparation

The first phase of your creative journey. Learn how to prepare yourself for the following tasks. Especially, when working within professional conditions or within a team, perfect coordination and detailed planning is essential.

Connector.

Production

The main part of a design process. This is where everything comes together to transform your vision into visible art. The motion graphics book guides you through the most important steps from arranging a static graphic design to animating your message.

Connector.

Post-Production

Add the final touch to your motion graphics. Learn how to make your designs more natural and credible by creating some perfect imperfections. With handy tips and tricks the motion graphics book shows you numerous ways to stand out from the crowd.
---
Convinced? Here's another one of those immense buttons:
---
Start now!
---
Contents of the motion graphics book
---
– Management
– Target group
– Platform
– The motion graphic commandments
– Photos
– 3D
– Plug-ins
– The photographic eye
– Arrangements
– Textures
– Light
– Footage – Coloration
– Different looks with different imagery
– File formats
– Presentation
– Coconuts and baby ducks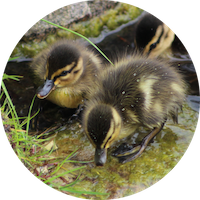 This motion graphics book is more than just a step-by-step instruction. More than just a tutorial. We won't show you how to utilize a certain software or plug-in or how to create a specific effect. There are thousands of resources about these topics out there.
Our goal is to give you a profound background knowledge about design and animation principles and to improve your artistic skills. Software and plug-ins are changing constantly. But all that theory about storytelling, animation, color, typefaces, composition & compositing will stay the same. Forever.
YOU – and not your software or tools – are the artist!
This ebook is your Update 2.0 😉
---
200 Pages in PDF
More than 200 Illustrations
Updates
Free Email Training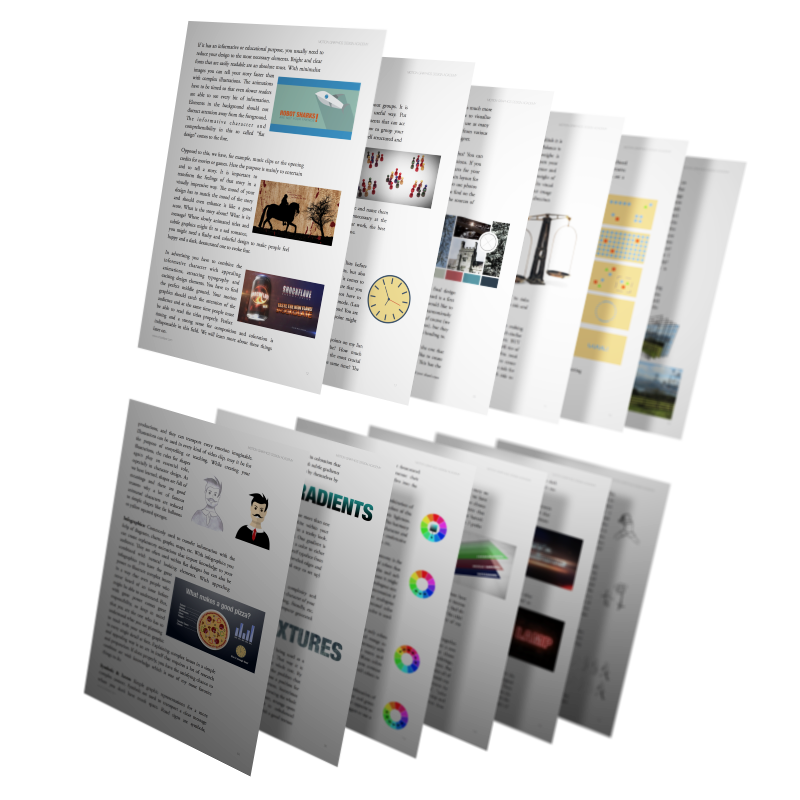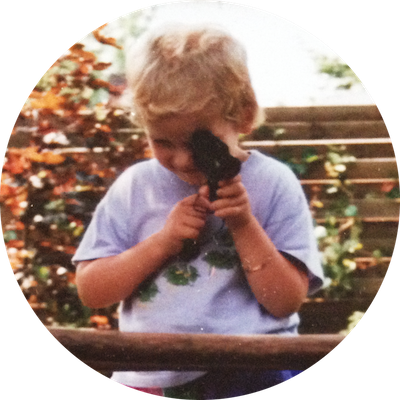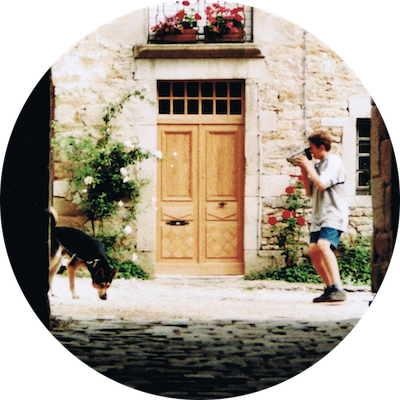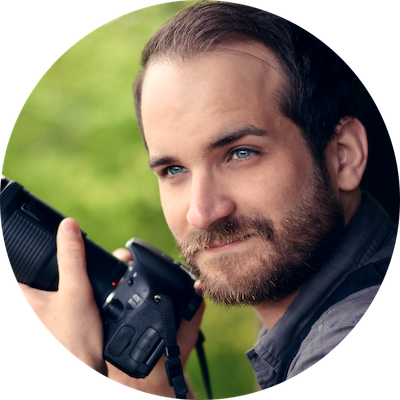 Timo Fecher
Hey! My name is Timo Fecher and I've been a filmmaker ever since I can remember. I love telling stories.
During my studies in film production and digital media, I got more and more interested in the art of Motion Graphic Designs that tremendously helped me to improve my movies and storytelling skills.
I've been a self-employed VFX- and Motion Graphics Artist for almost ten years and I still love my job. I have worked on numerous projects for small companies right up to big and famous movie and game production studios.
With "Crossfeyer" I want to establish a platform to support creativity and to encourage artists by improving their skills with innovative training.
Besides filmmaking, I'm interested in the newest technology trends (Virtual Reality is awesome!), photography, cooking (Coconuts are awesome!) and composing music.
The best is yet to come…
---
Our eBook is FREE for everyone who subscribes before its official release!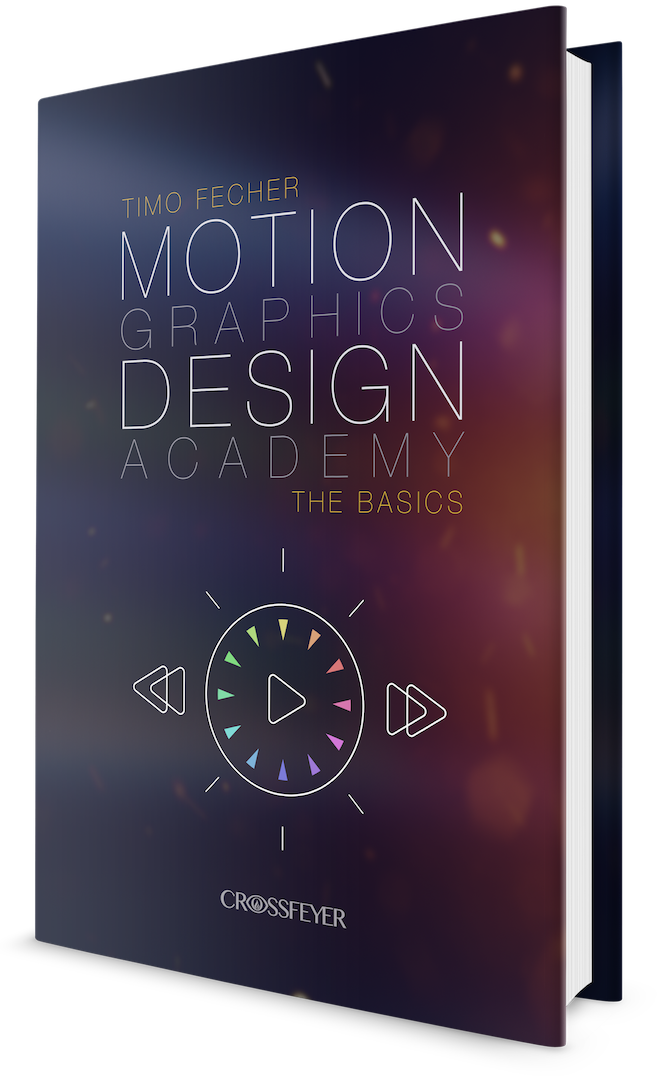 Get access to our newsletter, free training and the Motion Graphics book!
Impress your audience and clients with awesome animations!
---
Who is this ebook for?
The Motion Graphics book is for people who want to learn more about the basics of design, animation, and project design. It's for newcomers, graphic designers who want to add a new dimension to their art, everyone dealing with digital image processing, and especially all kinds of filmmakers who want to improve their movies, trailers, title sequences, video clips, and commercials. We'd be glad if some established motion graphics artists could also learn one or two new things from the book.
When will the Motion Graphics book be released?
[UPDATE] We've been working on this project (during leisure time) since the summer of 2015. If we wouldn't be such perfectionists, the book would probably have been finished in the summer of 2016, but then it wouldn't have been perfect. A dilemma. Right now we are struggling with some technical issues concerning the distribution. That's causing the unexpected delay. We'll announce the exact release date to our subscribers very soon!
Why is the ebook and your newsletter free? Is this spam?!
We're collaborating with an ominous, top-secret company paying us a lot of money for your email addresses… JUST KIDDING! Let's be honest: We're still a pretty small community and we really want to make this platform more prominent within the graphics, VFX, and motion design industry. That's why we're regularly giving away some awesome free stuff and email courses to our newsletter subscribers. If our newsletter is of no value for you (and we're sure that's only the case when you have nothing to do with the VFX & motion graphics industry), then you can unsubscribe at any time!
I've found some spelling errors on this site! What can I do with them?
You might have noticed (or will notice) that English is not the authors' native language. We're from Germany. Even though a lot of proof-readers have done their best to find the most severe spelling mistakes and grammatical errors, there are probably some left. Try to catch them all and send them to us here so that we can improve the site. Thanks for your understanding and help!
Do you plan other formats and languages?
Unfortunately, not any time soon. The ebook is optimized for the PDF format. At some point we might think about other digital formats or languages, or even a hardcover Motion Graphics book version, but not in the near future. Thank you for your understanding.
You didn't answer my question.
If you still have questions you can always contact us here and we'll answer as quickly as possible. Promise!